Crop Insurance, Commercial Auto Insurance, Farm Owner's Insurance, Workers Comp Insurance
Dalena/Benik & Associates: An Independent Insurance Agency in Fresno, California
Providing Experienced, Personal, Friendly Care for Your Business, Farm, and Family Since 1957
We are committed to personalized customer service which has helped us establish our reputation as the Fresno insurance agency "where clients send their friends." Our list of long-term, satisfied clients is a testament to that philosophy.
We represent a carefully selected group of financially sound and reputable insurance companies including Blue Shield of California, Nationwide, Liberty Mutual, Travelers, Kemper, Safeco, AgriLogic, and Rain and Hail Insurance Services so we can place your policies with the companies offering the best coverage at the most competitive price. Our professional staff analyzes your insurance requirements from the viewpoint of risk management thereby providing you with the best quality coverage. We offer insurance programs to cover all your personal property and business assets.
We provide:
Specializing in Crop Insurance
We've specialized in crop insurance for 34 years. Our crop coverage agents have extensive knowledge and experience in all lines of crop insurance companies including MPCI, Named Peril, Whole Farm, and ARH.
We take pride in our agency and in always being here to talk to you personally about any questions or problems that you may have. At Dalena / Benik & Associates, we will provide you with a no cost, no obligation review and comparison of your current insurance to prove that our rates – and our service – is the best.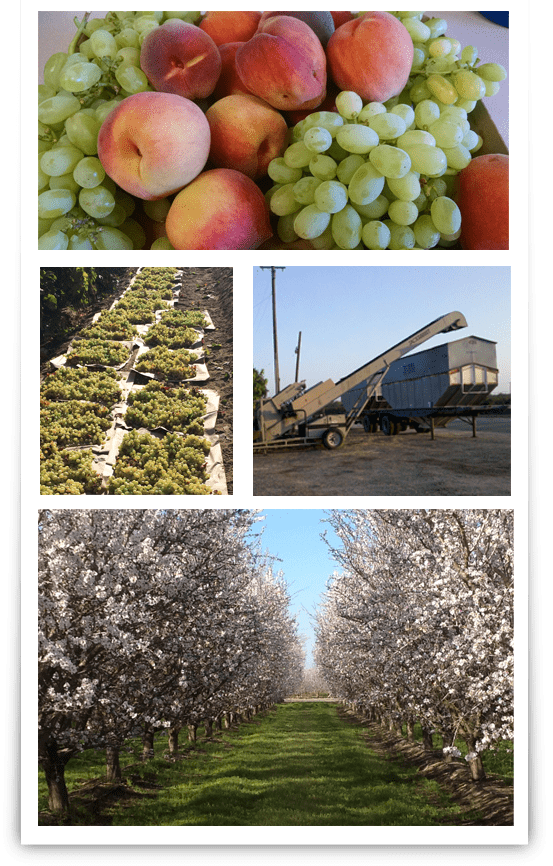 Insurance Specialists & Providers
Proud members of the BBB & Fresno Chamber of Commerce