One of the most important tools for a successful farmer is the peace of mind afforded by farm owners insurance. Every farm is unique and each policy we issue is individualized to the growers facilities, equipment and inventory.
Using only proven and reliable insurers, your entire operation is protected against a multitude of risks. At Dalena / Benik and Associates we are your neighbors and our goal is to help provide you with the best insurance services available. We're committed to you.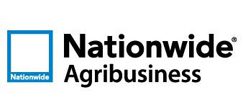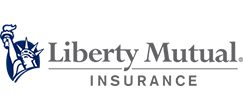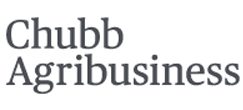 Farm Owner's Insurance: What You Need to Know to Protect Your Business
Farm and ranch owners are a special type of business owner. Of course, you know that if you're one of the nearly 2 million family farmers in the United States. But does your insurance agent know it? Farm owners insurance requires a unique combination of commercial and personal coverage because your farm provides both your living… and a place to live.
When you shop for farm owners insurance, make sure that your insurance agent understands the difference. Farm insurance should provide homeowners coverage (for your home and belongings), farm property coverage (such as animals, feed, machinery, equipment), commercial property coverage (barns, sheds, tenant property), and commercial liability coverage (if someone is hurt or their property is damaged).
Home owner's insurance is limited to your dwelling only and isn't appropriate if you're living and working on your own farm or ranch. You simply need more than that to cover your operation, even if it's not a major source of your income. It may also be more economical than separate personal, home, and auto insurance, especially if you're using your car or truck for any aspect of the business.
Farm owners insurance can be customized to meet your individual operations needs with optional coverage for items that may not be covered by a regular policy such as sewer or water drain overflow, computer system damage or loss (including your business data and records), spoilage of perishable items, and damage to below-ground foundations.
How to Buy Farm Owners Insurance
If buying insurance for a new venture, or if you're shopping to replace or update your current insurance, start with a complete inventory of everything you have of value, from your largest, most expensive piece of farm machinery, to the old lap top your spouse uses to help you manage the books. Let your insurance agent know if there have been any changes in your production, equipment, or property. Crop insurance for specialty crops is a separate form of insurance.
If you have a very small operation or have acreage, but your main portion of income comes from work outside of your farm or ranch, you might not be sure you need farm owners insurance. Your probably do, but if you're unsure, your insurance agent should ask you these important questions:
Are there other buildings besides a garage? They should ask about stables, hay barns, and other equipment storage buildings.
Do you have animals? What kind? Are there horses? Do you get paid money or services for keeping other people's horses on the property? Even if they are all your own horses, more than one or two means a homeowners policy usually is not adequate.
Does anyone else work on the property such as people taking care of the horses, other livestock, working on the land, or doing building maintenance? If you have more than a couple of people, there's a good chance you need a farm owners insurance or ranch policy.
Questions about your farm owner's insurance?  Looking for coverage for your small ranch or family farm? Call us at Dalena / Benik & Associates at 559-448-9580 or let us know what you're looking for to get a free quote.