Homeowners Insurance Quotes: What You Need to Know
Are you legally required to get homeowners insurance in California? Surprisingly, the answer is "no." You can own a home without homeowners insurance. But should you? Absolutely not. Plus, most mortgage lenders will require you to get it because they want to protect their investment in the case of fire, storm damage, floods, or other disasters.
Besides, YOU want to protect what is probably the biggest investment in your life, too, so the question is not "if" you get homeowners insurance. It's "how much, where do I buy it, and what options do I need?" At Dalena / Benik & Associates, we're happy to answer all your questions, as well as giving you a free homeowners insurance quotes. You should also learn about insurance protection on your own to be a well-informed consumer.
Here's our brief outline of what you need to think about as you buy new insurance or shop for better home insurance.
Premiums
The cost of homeowners insurance can vary widely depending on the company, your location (both regional and specific – for example, how close you are to a fire station), age and type of home, level of deductibles, discounts, and more. It can become very complex and each insurance company has its own formulas and rates.
Level of Coverage
You can opt for actual cash value, which pays to replace minus a deduction, or replacement cost, which pays the actual cost to rebuild or replace, or you can get a guaranteed or extended replacement cost which pays to replace even if it goes over your stated policy limit.
Insurance Discounts
If you have a home alarm system and monitoring, fire protection such as smoke detectors, fire extinguishers, or sprinklers, or other security features such as deadbolts or security window locks. Other discounts may be available for bundling your home and auto insurance. There may also be a discount for belonging to an association such as AAA or AARP.
Go Direct or Use a Broker-Agent
You could shop around, going directly to insurance company after insurance company, or you can let an insurance broker do it for you. A broker is an independent go-between who can search the marketplace for the best policy for the client because they're not tied to any particular insurance company.
We only use insurance companies that have the best reputations in the industry, not just the cheapest insurance prices. We (and you) want to work with insurance companies that have great claims processes and customer service. Even so, you don't have to talk to them directly. Our claims specialists are here to help you with any claims processes that you have. And of course, our staff is here to always answer any questions you have.
Start with our simple homeowners insurance quote sheet to help us understand your home and your preferences.
Other Important Considerations
One of the final considerations in saving money on home owners insurance is to review your policy regularly. If you'd like us to take a look at your current insurance, feel free to call us at (559) 448-9580. We're happy to do this for you whether or not you're a client!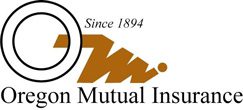 Downloadable Forms
Once downloaded, please fax completed forms to 559-448-9579