Workers Comp Insurance: What California Businesses Need to Know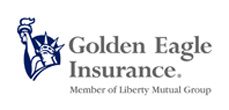 Whether you've got one employee, or 1,000 employees, workers compensation insurance is an expense you can't avoid. While it's required by law in California, it's also a valuable investment in the health and safety of your employees… and your business.
You can't avoid this expense, but finding the right policy can help you get the best return on your investment. Workers comp insurance cost varies greatly depending on your industry, your company past history of work-related injuries and claims, the size of your payroll, and the type of work your employees do. There are over 700 "class codes" which specify the type of work and employee does, ranging from very dangerous jobs such as logging to much less risky office and clerical work.
Workers comp insurance quotes, like your homeowner's insurance or farm owners insurance, can include a huge number of variables, making it hard to compare apples to apples. The goal of a great insurance broker like our team at Dalena / Benik & Associates is first, to understand your business. That makes it possible to narrow down those options to suit your needs. Then, we'll present your options so you can compare what you're really getting.
California workers comp insurance – like many other costs of doing business – is unfortunately, one of the most expensive (on average) in the nation. Your individual company safety history is a big factor in your rates. If you've ever had a work-related claim, you know that it can significantly increase your worker's compensation rates. And an injury-free workplace can bring significant discounts. We can help you show your employees how their actions impact their personal safety and the company bottom line.
We'll also help you get the best rates by searching through our very long list of insurance providers (we're licensed to transact with 200 insurers to find those that are the best fit and have the best workers comp insurance rates for your needs. Then, we've got a team of in-house claim specialists who are experienced in dealing with workers' comp claims. Our goal is to help you and your employees through the claim process in the unfortunate case of injury or illness.
While having workers compensation insurance for your business is mandatory under California law, you're free to work with the commercial broker-agent or licensed insurance company of your choice. We'd love for Dalena / Benik & Associates to be your workers compensation insurance company.
*Source: https://www.nasi.org/research/2014/report-workers-compensation-benefits-coverage-costs-2012