Dalena / Benik and Associates has partnered with the most reliable personal auto insurance carriers to assure you the best coverage at the best rate. As with all of our policies, we offer impeccable claim support and our claim specialists are always available to discuss your policy.
We realize that a wide range of vehicles may be covered on your personal policy and we strive to offer complete service from SUV's to collector cars.
Let our knowledgeable staff help you decide the right coverage for your personal automotive needs today.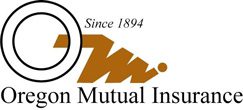 Downloadable Forms
Once downloaded, please fax completed forms to 559-448-9579
Choosing the Best Personal Auto, Truck, or Car Insurance
The best car insurance to have is the one that's perfect for the accident or damage that you just had. Of course, you can never know exactly what you're going to need. The most realistic approach is to try to cover as many issues as possible at the best value. That's not always going to be the cheapest insurance, though. And while auto insurance is one of most necessary types of insurance that any driver needs (it's the law in California), it can also be one of the most complex to shop for.
Here are the most important considerations our team at the Dalena/Benik & Associates office in Fresno recommends for you when shopping for car insurance quotes.
Personal Auto Insurance vs. Commercial
When we say "personal auto or car insurance," we're referring to insurance for any kind of personal motor vehicles which can include trucks, vans, classic cars, sport utility vehicles, motorcycles, or RV's. But if your vehicle is used in any way related to business, then you need commercial auto insurance. It's tempting for an agricultural business, ranch, or family farm to not include vehicles in their farm insurance policy, but we've got three strong reasons why your business needs commercial auto insurance.
How Much Coverage Should You Get?
The California Department of Motor Vehicles requires a minimum level of insurance (or financial responsibility) for you to register your vehicle. They only require liability insurance and not comprehensive or collision insurance. Their minimum required is very little. If there is significant damage, you may be left with significant out-of-pocket expenses to get your own car repaired if the accident exceeded your policy limit. It's easy to do – even a small fender bender can run into the thousands of damage to each vehicle.
This is where collision, comprehensive, uninsured motorist, and personal injury coverage help fill any gaps. They are also where your policy needs get complicated and costs can get higher. You may not need all of these, for example, if you have an older vehicle. This is where finding an insurance agent who has your best interests in mind matters. They should be look at you as a long-term client, not an immediate "pay out."
What Insurance Company Should You Use?
There are hundreds to choose from, but you need to use the company that is best for you. While that sounds vague, it depends on your needs. Multi-policy discounts, for example, might save you quite a bit if you have a business or need farm owners insurance. Since we're an insurance broker, we work with a group of financially sound and reputable insurance companies. Several of our preferred companies include Allied Insurance, Kemper Insurance, Oregon Mutual Insurance, and Safeco Insurance. We'll look at all the option in light of the big picture of your life and business circumstances to find the best one for you.
What Else Should You Consider?
Do you know why so many people hate to shop for car insurance? We don't like thinking about it because it can be a huge hassle to deal with insurance claims. That's why all our policies include friendly and knowledgeable claim support from our in-house claim specialists. Service and ease of use should be one of the most important elements in choosing personal truck or car insurance. Is saving a few dollars a month going to be worth the hassle and annoyance of working with a sub-par insurance company?
When you have a claim, our team will help you know exactly how to get everything you've paid for and everything you deserve. Let us help you find the right car insurance and the right company to work with. Call us at (559) 448-9580 or fill out this brief form to get a free car insurance quote.